Upcoming tour with "Das Jahr" by Fanny Mendelssohn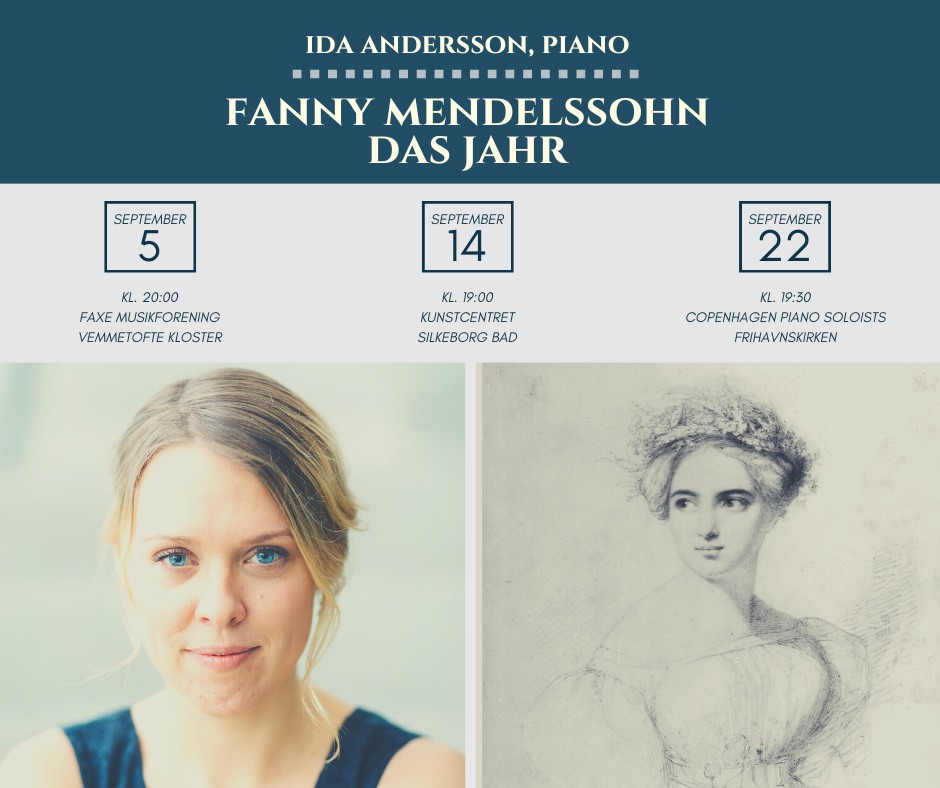 This coming month of September will be a mini-tour with solo concerts playing a big cycle for solo piano – "Das Jahr" composed by Fanny Mendelssoh Hensel in 1841.
This piece has been my big project during the last year, and it kept me motivated during all the concert lock downs recently. The full cycle takes about 50 minutes to perform, and it really takes you on a roller coaster through all possible emotions and experiences in life. It's a piece that just grows every time I perform it, and I'm looking forward to experiencing three different concert halls and locations this time.
Not many concert audiences have heard this great music and I hope more will be able to experience it in a live concert soon.