First performance of new song by Hanne Tofte Jespersen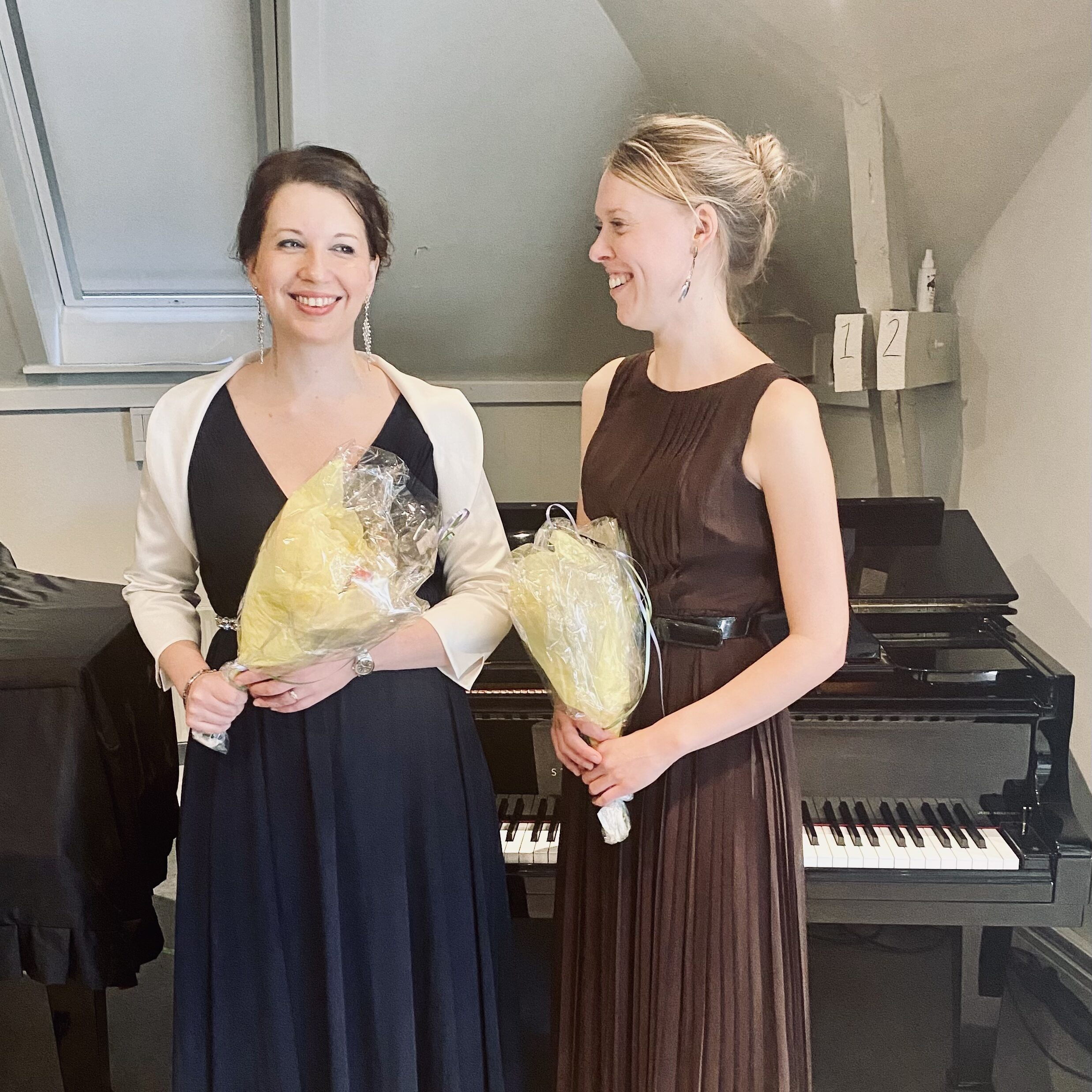 Today we had a very exciting day with the first performance of the new song "At kome tilbake dit ein aldri før har vore", written by the Danish composer Hanne Tofte Jespersen. The concert was arranged by Art Song Aarhus, and we performed a first half with romantic songs by Finnish composers and the second half was dedicated to new songs by Swedish and Danish composers.
The process of this new piece started over a year ago, and we are very grateful to KODA kultur, Augustinusfonden and Louis Hansen Fonden for all the generous support for making this new piece. We wanted to challenge ourselves with a song with a longer format, almost as a one song mini-cycle. The poem written by the Norwegian author Marit Tusvik is really great to perform and the song represents the beginning of life and seeing the world through the eyes of a child.
It's really a beautiful song and we hope to perform it for many years to come.