Nordic Song Festival 2015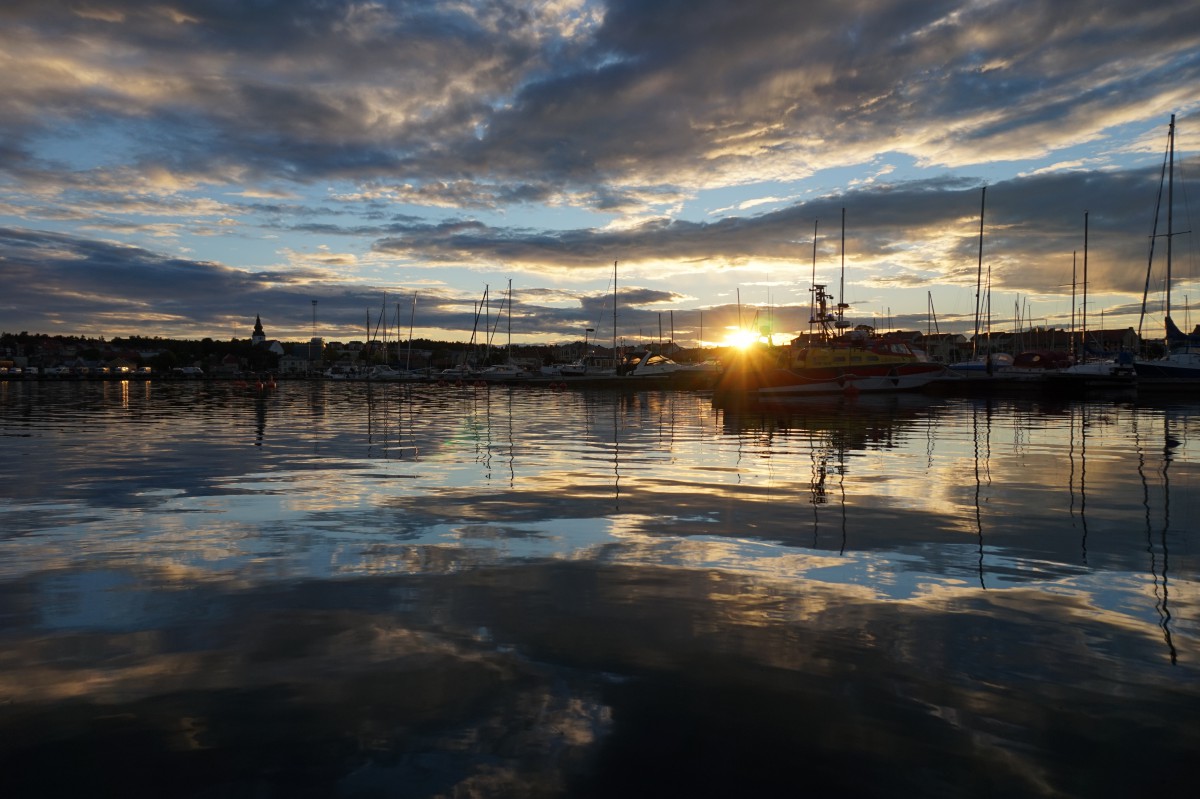 Nordic Song Festival 2015 in Hudiksvall
I have just returned from a week full of inspiration in Hudiksvall, during the master class and festival of the Nordic Song Festival. The lied repertoire has always had a special place in my heart, but it is easy to forget that the Nordic songs are often of just as high quality as the German or French ones.
We were four pianists and eight singers receiving musical coaching from Hillevi Martinpelto, Kåre Bjørkøy, Matti Borg and the one initiating the course, Gitta-Maria Sjöberg. I have never attended a master class before where you receive so many lessons, the schedule was full from 9 am – 5.30 pm. But it really gives you a lot of new discoveries and aspects to keep working on also when you return home. Breathing exercises can for example be very useful also for pianists.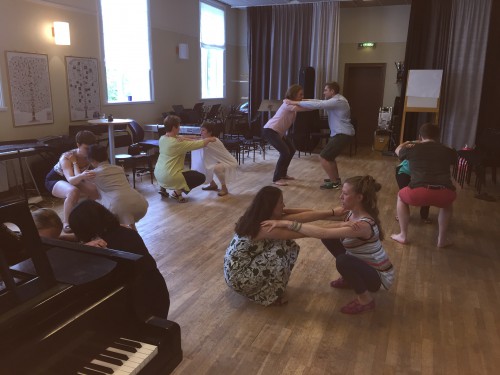 The pianist Mats Jansson was teaching on a very high level and an other very inspiring new meeting was with Mette Borg, stage director. With very small means she could make the text, the performers and the song suddenly become alive.
The funniest piece though was maybe our contribution to the jam session, a piece for six hands on one piano by Wolfgang Plagge called multi hands. Very amusing both for the ones squeezing together to play it, and the ones watching it.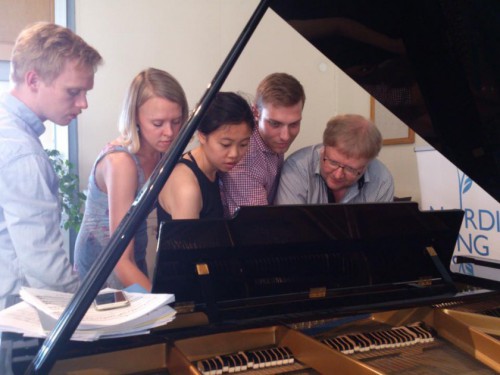 I think that the very first picture makes a good summery of the week. The essence of Nordic poetry condensed into one evening sky.