Concert tour with Trio Estera on the Faroe Islands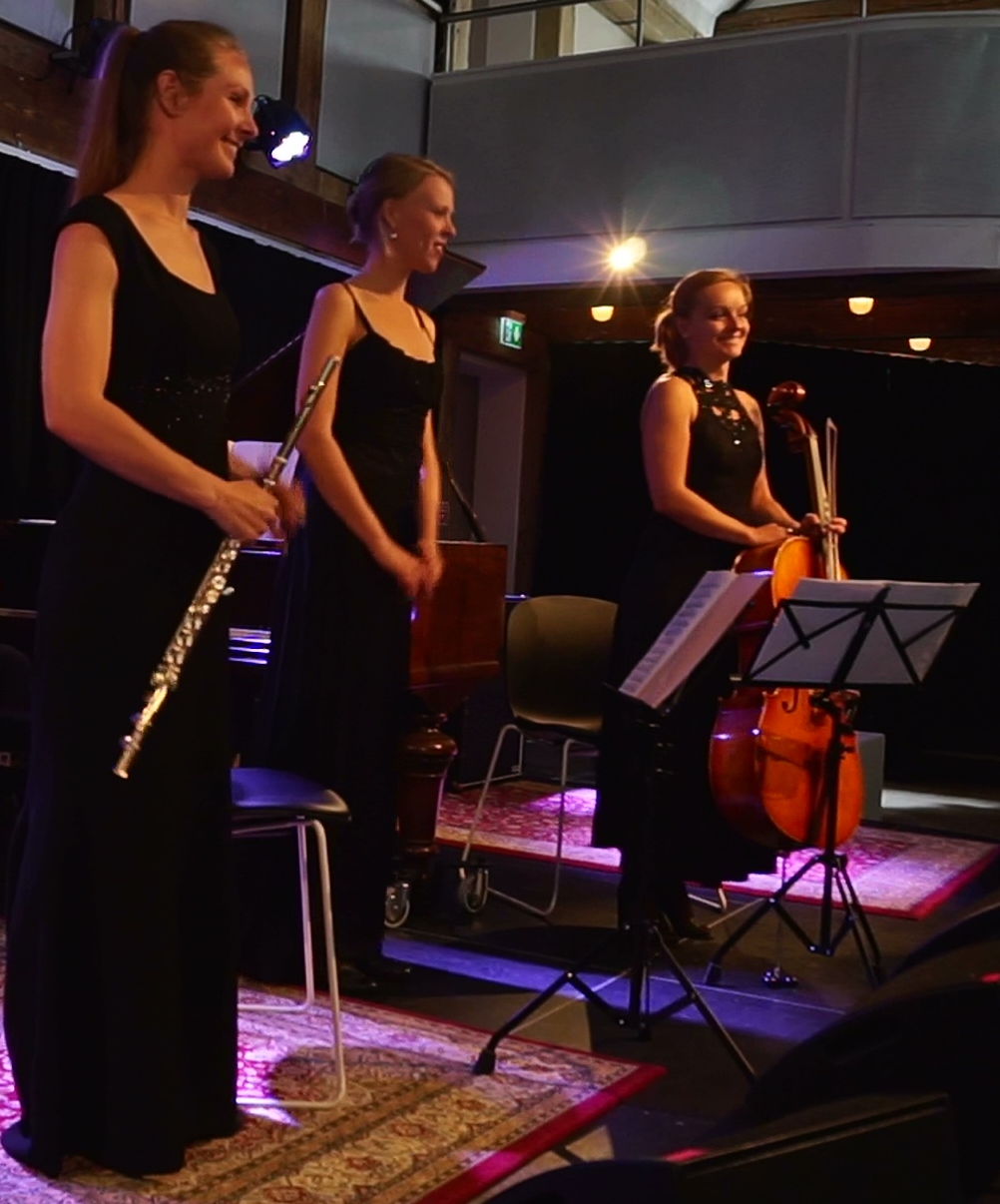 10 days tour with Trio Estera
In July 2015 we played a concert tour on several of the Faroe Islands with Trio Estera, as part of the yearly music festival Summartónar. During ten days we performed five concerts with our new concert program, including two commissioned pieces, written for our trio, that were premiered during the festival. "Purim Spiel for Estera" composed by Kristian Blak, was first performed in Norðurlandahúsið (the Nordic Hall) in the capital Tórshavn. In the second concert in Reinsaríið, also in Tórshavn, we premiered "Trol" composed by Trondur Bogason. Two pieces fitting to the atmosphere of the islands and the whole program was received very well by the audience.

It was the first time for two of us to visit the Faroe Islands, and the landscape is really breathtaking!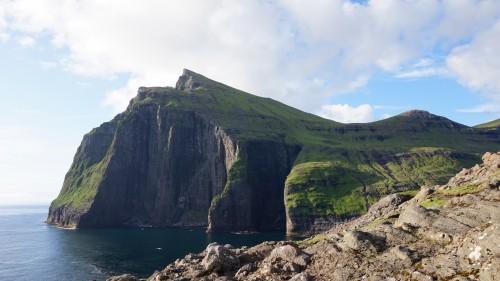 Vox Balaenae performed in the authentic landscape
Our original concert idea was to perform the piece "Vox Balaenae" (Voice of the Whale) by George Crumb in the environment that he himself was inspired by when he wrote the piece. The big oceans and the home of the whales. He met a scientist who had recorded whale singing under water, and Crumb was very much inspired to use the singing in a musical piece. The cellist is playing high harmonics on the strings, to make them ring in a similar way, and with a chisel it is possible for the pianist to perform very similar sounds on the strings of the piano. The flautist is singing and playing at the same time, creating a very special atmosphere – timeless. The score also tells that the performers should wear black masks, to make them less human and let the music stand on it's own.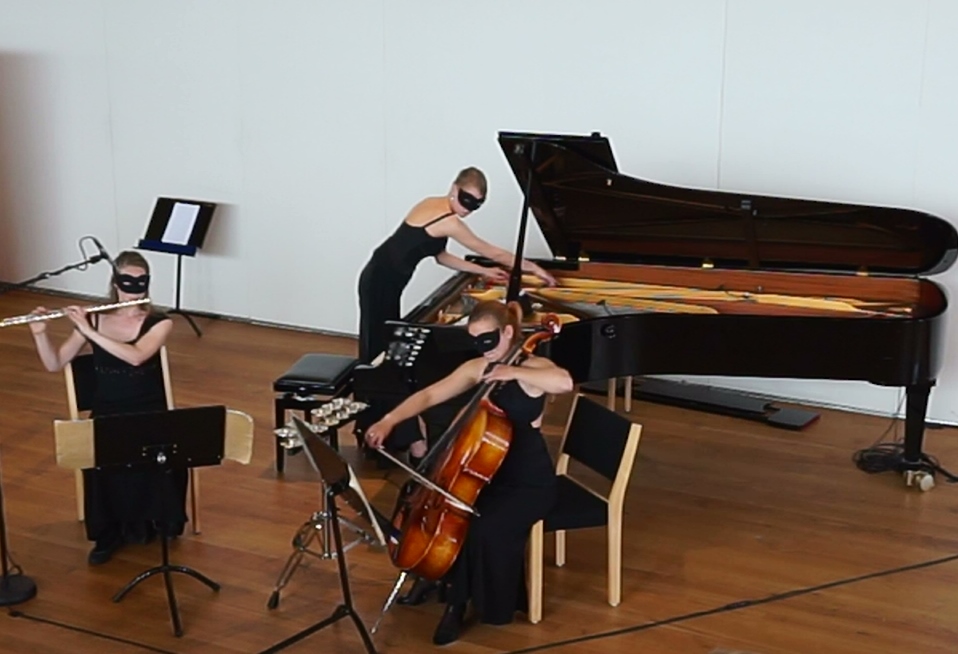 The piece by George Crumb is a real masterpiece and it is noticeable also in the way that it is appealing to all kind of audience. Also the ones not often hearing classical concerts are caught by the mesmerizing atmosphere, and can relate to all the sounds of nature that are created. Especially since the Faroese people have grown up with a strong tradition around the whales living in their area, they could very much relate to it in a personal way. Even in an early morning radio interview we were able to perform some excerpts of the piece. You can see the time of the day on the wall behind.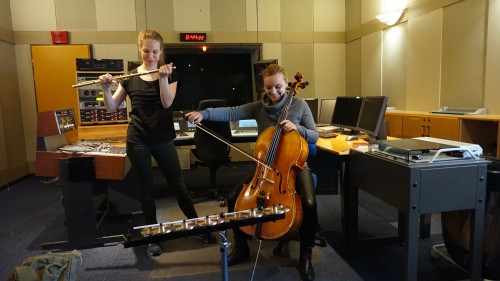 All together we are very happy about our concerts and are looking forward to perform the program in Copenhagen this autumn.