Cello recital with Amy Jolly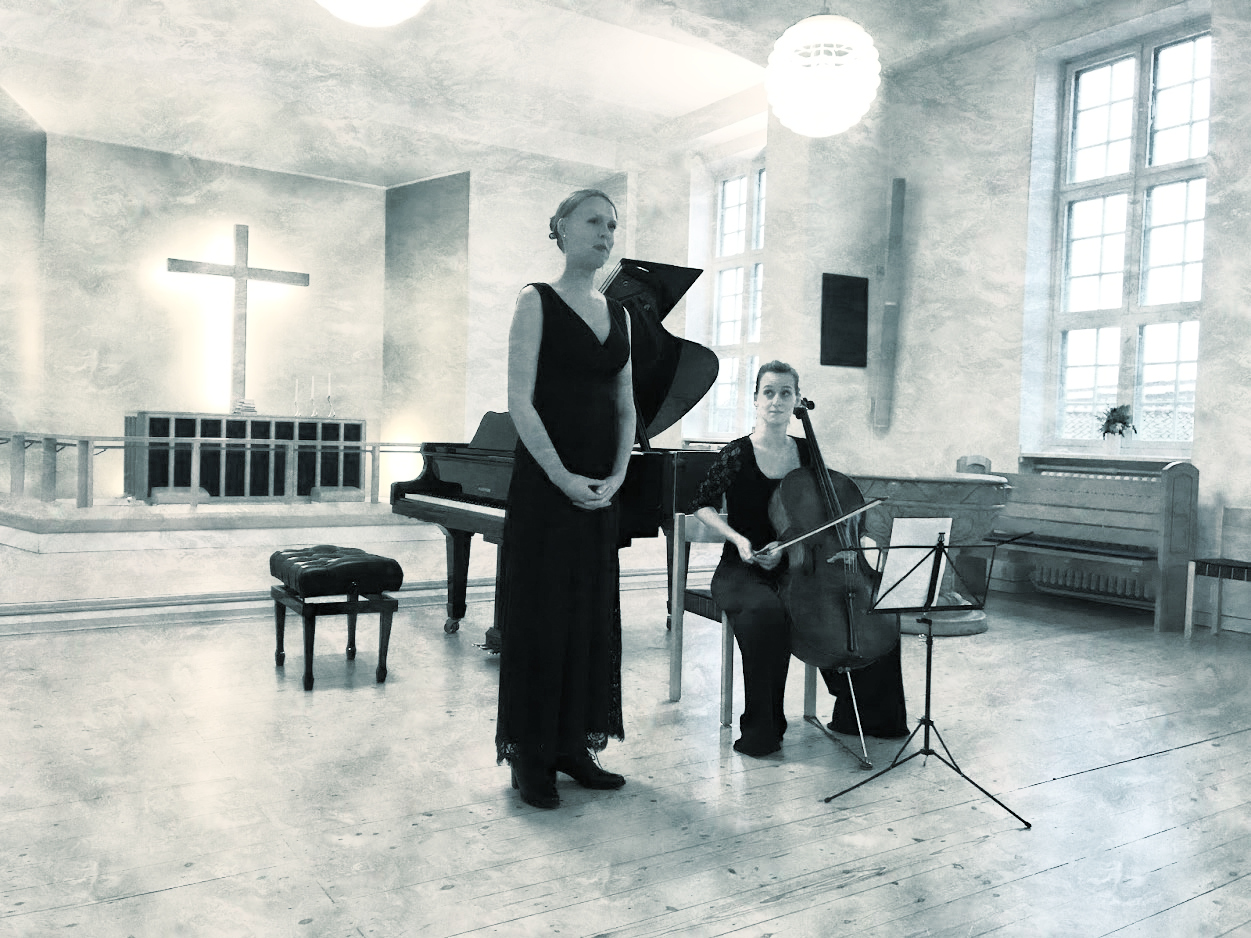 I am very excited about being back from my 6 month maternity leave and begin the concert season of this spring. It has been a real privilege to have this time with our first-born, but I have also missed the music stage.
The first concert just took place, with my old friend and college Amy Jolly, cello. Sunday the 9th of February we performed our new duo program in Frederiksholms kirke, Copenhagen. Is is a very intense program with music by Britten, Pärt, Shostakovich and Rachmaninov. Especially the sonata by Shostkovich is a very special piece for me and it was great to be able to perform it again.
Coming up next will be some lied and opera concerts with soprano Noora Karhuluoma and on the 22nd of November we return to the recital with Amy, in the chamber music society Music Masters, Karlskrona.