Spira Concert Hall and Jenny Lind 200-year anniversary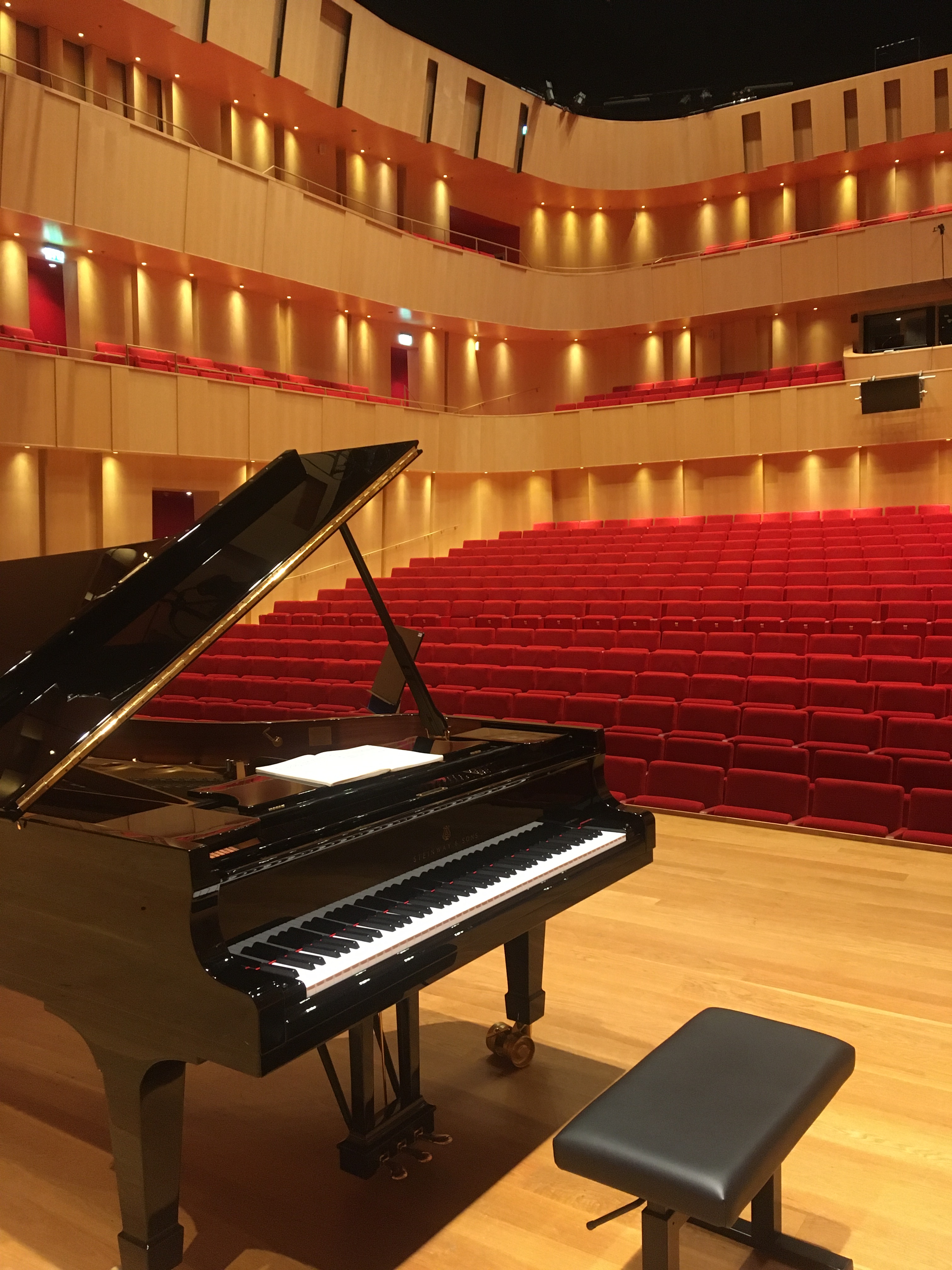 This week Noora and I had the pleasure of performing in this beautiful hall of Kulturhuset Spira in Jönköping, Sweden. The program was our Jenny Lind-200 year anniversary concert and the hall really fits well both for orchestral music as well as lied concerts.
The advertisement outside of the hall was definitely the biggest one we have had as a duo so far.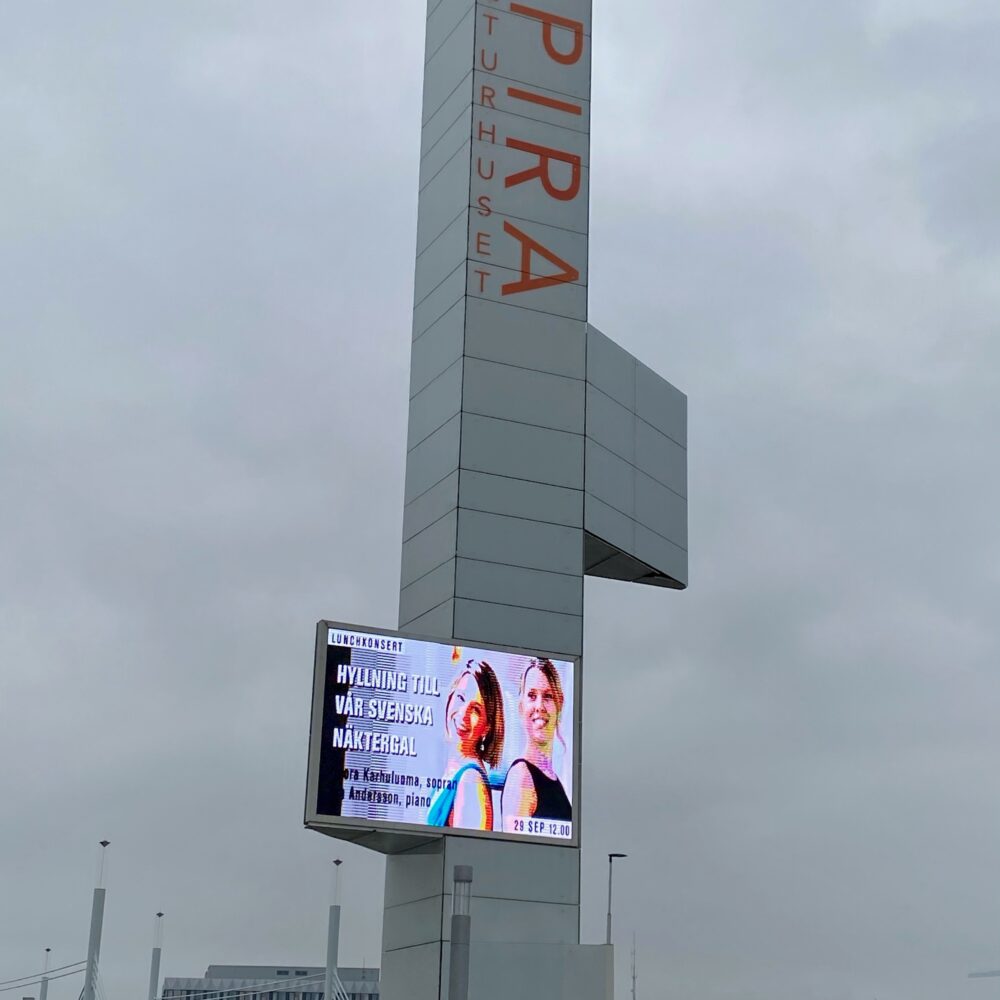 During the concert we told the story about the first real musical super star from Sweden, born already in 1820. Jenny Lind really had a very special life. It is always a special feeling to tell her story together with the music she was singing. The restrictions at the moment only allowed 50 people in the audience, and that really made a very intimate feeling during the whole concert.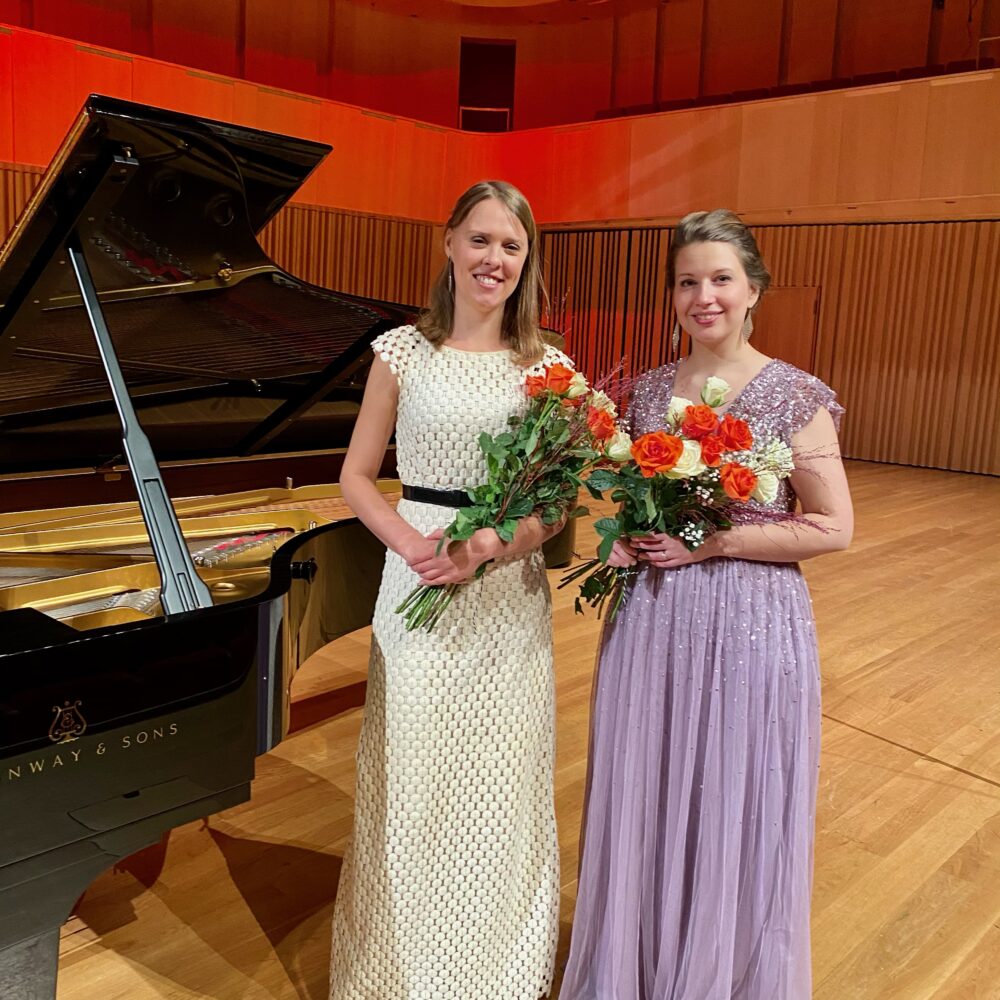 The concert hall itself has beautiful architecture, inside and out. The name itself comes from the word spiral and it's visible to see why.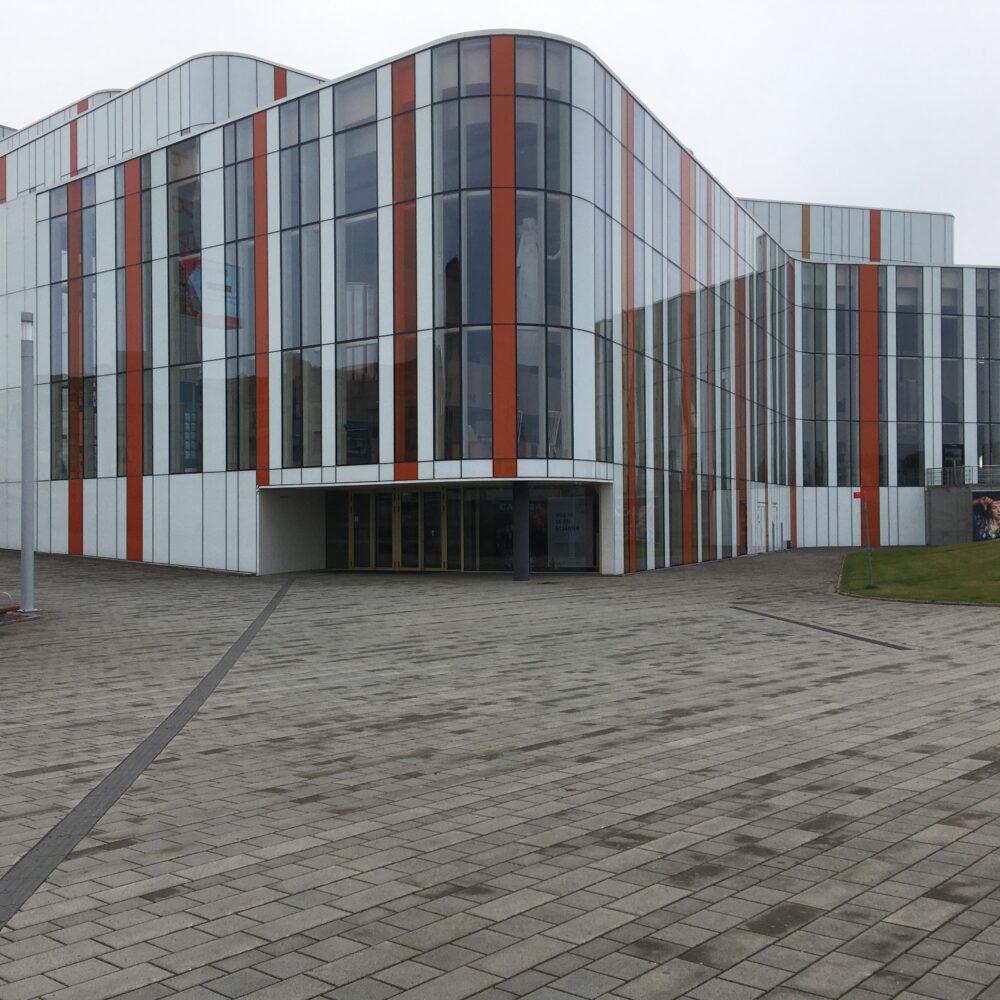 Next week we continue our Jenny Lind-tour to Gothemburg and Annedalskyrkan. This time we are lucky to perform on the exact 200-year anniversary, on Jenny Lind's birthday: Tuesday the 6th of October.